Antoine Steiner welcomes you in a warm and friendly atmosphere, offering you a wide choice of therapies, each adapted to your needs and your personal, sportive and/or professional health objectives.
Your individual treatment is combined with a global approach to deliver you a high quality therapy, both on a technical and interpersonal level.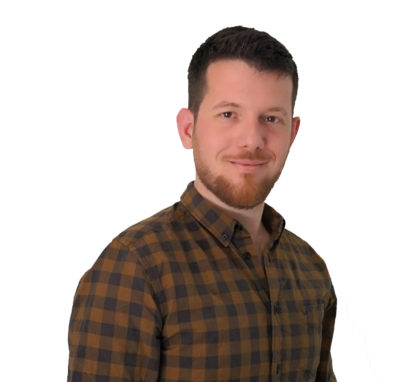 – Orthopaedic and rheumatological physiotherapy:
Manual therapy
Trigger points
Work of flexibility, muscle strengthening and proprioception
– Sport physical therapy:
Training in dry needling
Experience in sports and field practice
Physiotherapist in the health team of FC Terre Sainte 1st league (2 years) and FC Nyon 1st inter-league (2 years)
– Manual Lymphatic Drainage (MLD)
– Neurological rehabilitation
– Hand reeducation
– Diplome of acupuncturist at the Europe-Shanghai College of Traditional Chinese Medicine
Physical Therapy
---
Physiotherapy is a discipline of health focused on preventing and maintaining the good health of the patient. Its definition, as well as its applications, have evolved over time. Today, the physiotherapist is far from the status of massage therapist that has been assigned to him for years. Indeed, it seeks to restore movement to the body through exercises or manual therapy.
Orthopedic, neurological, uro-gynecological, respiratory disorders are some examples of the physiotherapy branches, which are aimed at people who are victims of an accident, suffering from acute or chronic diseases, disabled people, but also those who are in good health.
The profession places particular emphasis on research and on "evidence based medicine" which makes this therapy one of the most recognised scientifically by the federation. Physiotherapy benefits are recognised and reimbursed by the basic health insurance fund.
Acupuncture
---
Acupuncture is part of the Traditional Chinese Medicine (TCM).
This therapy works on the whole body and is based on the main principles of the TCM (yin-yang law, five elements law, energy meridians…) with the goal of restoring the energetic balance.
Since it is a global approach, the therapist takes into account all aspects of the individual: physical, psychological, nutritional, rhythm (sleep, sport, work…)…
The treatment consists of stimulating precise zones of the epidermis (acupuncture points), carried out with various means: needles most often, but also mechanical, electrical, magnetic, thermic, luminous …
A few examples of the pathologies treated with this technique: musculoskeletal, inflammatory, gynecological or sleep disorders, allergies, eczemas, depression, burn out, stop-smoking, weight loss…
Condition of cancelation
---
Important! Cancellation of your online appointment is only possible until 24h before the start of your treatment. If you wish to cancel your appointment, you can also leave a message on our voicemail. If your appointment is  in less than 24h, it will not be possible to cancel it anymore and will be fully charged.
We remind you that every appointment non cancelled 24h in advance (work days) will be counted. We need this time to be able to assign it to another patient. Every missed appointment is a lost place for someone else that needs it too !
For the same reason, for 45min treatments, home treatments and those that take place during holidays, we ask you to cancel 48h in advance.
You can modify your appointments online or leaving a message at 077 522 60 56.
Please remember that weekends or holiday don't count for the 24/48h delay calculation.